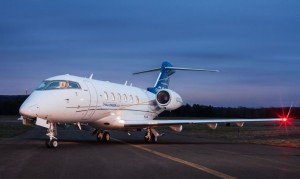 A good aircraft ownership experience is when the airplane serves the transportation needs of the client cost effectively for a number of years, and then has a "good exit" when sold or traded.
The goal is a good value to the client throughout the entire process.
Aircraft ownership involves great rewards, and like any rewarding endeavor, it also involves some risk. It's our job to help you manage that risk to your level of comfort.  It's also our job to help balance your preferences on other factors such as convenience, comfort and economy.
If we've done our job correctly, we create the ideal entry strategy AND exit strategy for your situation.  The result is a successful ownership experience that provides maximum benefit with no surprises.
Aircraft Ownership – Entry Strategy
The first step DJI will take to reduce your risk is to perform a thorough needs analysis.
We will need to know your typical "mission profile."  Our initial conversations will include questions such as:
"Where do most of your trips take you?"
"How frequent are your trips?"
"How many people will be traveling?"
"Is there any special baggage requirements?"
And so on . . .
We will also want to know your financial strategy and objectives.  Would you prefer to purchase a more expensive airplane that has lower operating costs; or would it be better for your position to conserve your capital on a less expensive aircraft that will have higher maintenance costs scheduled further down the road?
From an insurance perspective, we'll discuss the options. Most aircraft insurance carriers insure for "hull value" plus liability exposure.   In layman's terms, in the very unlikely event of an incident, what are you worth? What is the company worth?
Will you employ your own crew or do you prefer to have that managed for you?   Your flight crew will need to set up an appropriate operations manual, standard operating procedures (SOPS), an RVSM manual (RVSM stands for Reduced Vertical Separation Minimums) and other documentation and policies for overseas flights such as MNPS, (Minimum Navigation Performance Specification) and policies for RMP5 and RMP10 airspaces over the North Atlantic and Pacific; based on your preferences for balancing convenience, speed and risk tolerance.
DJI understands the aircraft on the market that can meet your travel needs and financial strategy, maintenance costs, fuel costs, insurance requirements, and crew requirements.  We balance these and many other factors that play into the choice of aircraft type.
Individual aircraft of the same type can vary a great deal in performance. It is vital to select an appropriate aircraft with pedigree, maintenance history, and documentation.
Of course, getting into the perfect aircraft is only half of the story of a successful aircraft ownership experience.
Aircraft Ownership – Exit Strategy
Many things can change over the course of three to five years (the average aircraft ownership time frame) but a planned exit strategy at purchase provides several advantages.
If we know the approximate ideal "exit date" based on your strategy, the growth projections of your company, and the maintenance cycles of your particular aircraft, we have the option to manage risk toward the end of your ownership time frame.
We can advise you on the resale value versus ongoing cost of your aircraft. Factors can include the number of engine cycles, maintenance cycles, paint and interior time, major events that have taken place during your ownership, and the market fluctuations that affect the value of your aircraft (and the one you may want to move into!)
Conclusion
It's our objective to ensure that every aircraft owner has a successful ownership experience. As you can see, success involves far more than the initial purchase.  Our process ensures the best results over the entire ownership cycle with each successive aircraft you own.
Some aircraft brokers are concerned with your needs at the time of the transaction, but DJI's focus is relationships with our clients over a lifetime.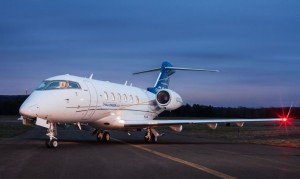 Brad Harris
FOUNDER AND CEO
As founder of Dallas Jet International, Mr. Harris has established an esteemed 23-year aviation career.  He holds of Bachelor of Science Degree in Professional Aviation and Airway Science and and a Masters Degree in INdustrial Organization Psychology from Louisiana Tech University.   Mr. Harris entered the aviation industry in 1992 as a corporate pilot for a Fortune 500 corporation and soon started a successful aircraft leasing and renting company.
In 1993, Mr. Harris began his aircraft sales career and became one of the most highly respected aircraft brokers in the world. In 2002, Dallas Jet International began offering aircraft sales, consulting, and brokerage services. Mr. Harris is a current airline transport pilot who is type-­rated in ten (10) different jet aircraft including the Gulfstream 550, 450, 350, GV, GIV, GIII, GII, Hawker, Falcon, Citation, Beechjet, Lockheed JetStar II, Diamond Jet and King Air 300 / 350. Mr. Harris parlays extensive hands-­on knowledge and experience into clear results for his clientele. His firm has set up flight departments, consisting of aircraft crewing, aircraft management, aircraft maintenance and aircraft operating budgets, for several clients. Mr. Harris also possesses significant entrepreneurial experience in real estate and commercial insurance. This knowledge, combined with unparalleled experience in all facets of corporate aviation, is the foundation of success for Dallas Jet International. He often speaks to groups of aviation professionals, publishes monthly blog articles and sits on the Advisory Board for GE Capital Corporate Aircraft and Finance, and CAE Simulflite. He currently sits on the board of Directors at NARA (National Aircraft Resale Association) as President.