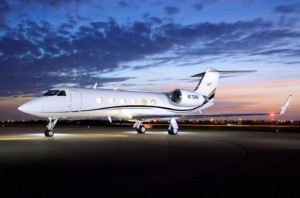 "This is the best summer DJI has had in 15 years of business, " said Brad Harris, founder of Dallas Jet International (DJI.)  Harris speaks from his own experience and from his interactions with colleagues – while some of the firms find business to be slow, he's found that brokers in the larger, "main street" firms are also seeing record levels of activity.
DJI had a record number of new listings in recent weeks, including these:
Recently sold aircraft include
While the activity seems wide-ranging, it's clearly the larger, newer aircraft that have an advantage.
As always, this optimism is not without a few qualifying factors.  Notably, pricing is still declining in most cases, and there is an oversupply of some aircraft, particularly with older legacy planes.
The most improvement is seen in the larger, newer aircraft.  Fractional aircraft organizations and Fortune 200 companies historically upgrade their fleets every three to five years. While some companies have hesitated to make scheduled upgrades during the last three years or so are now moving to make acquisitions or to replace their fleets.
Smaller companies and wealthy individuals are also upgrading their aircraft into larger cabin, newer airplanes.  Companies and individuals are still cautious and holding onto their cash, and financing is still conservative but available; however,  they need fast, reliable transportation and are willing to invest in aircraft to meet those needs.
The most improvement has been seen in 10 year old or newer airplanes. There is an oversupply of 10-20 year old aircraft forcing prices down.  Harris doesn't expect any stabilization or improvement in this sector of the market until after this oversupply is absorbed.  Demand (and prices) for 20 year old and older aircraft are still declining. The market is still declining for midsize and smaller jets, due in part to the oversupply on the market and difficulties obtaining financing for older aircraft.
News outlets indicate similar findings –
As early as February of this year, AIN reported the global pre-owned business aviation market was mostly on par with 20-year averages.
Used Business Aircraft Market Near 20 Year Averages – Chad Trautvetter, AINonline
Also this spring, Business and Commercial Aviation (Aviation Week) reported there were some improvements in the market, also noting that prices are still soft.
Used Market Improvements Come at Expense of Price – Kerry Lynch, AWIN First
We'll be following this article with others on the topic of pricing, financing, geography and the market outlook.