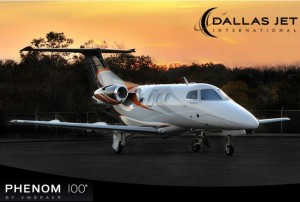 Dallas Jet International (DJI) is an aircraft dealer- which means we are always a buyer of corporate aircraft.
Dallas Jet International is one of the largest bidders / buyers of aircraft in the industry. The company is routinely called on to purchase trade-­in aircraft from manufacturers and other aircraft brokers, as well as repossessions and lease returns from aircraft lending institutions.
Aircraft owners from around the world value DJI's unique ability to buy their airplanes for resale inventory, saving owners the delay of retail marketing. In over 90% of instances, upon receipt of all specification / maintenance reports on a given airplane, DJI provides an offer within 48 hours to buy that aircraft, subject to normal transactional guidelines.
This experience in buying and selling our very own aircraft translates into significant benefits for the company's consulting and consignment clientele. DJI understands what it is like to buy, own, and sell an aircraft better than anyone simply because we do it all the time.
Dallas Jet International (DJI) is considered a "stocking dealer."  This means that we are  able to purchase and take possession of aircraft, and hold them in inventory. Aircraft renovation projects are ideally suited to this business model.
This gives us the opportunity to assist customers whose aircraft need some work to make them more attractive in the current market. Also, some financial institutions and other aircraft owners may have accounting rules that keep separate funds for operations costs and upgrade costs.
DJI does not have these restrictions. We can do an overall financial analysis and market analysis, determine our opportunity cost, and purchase the aircraft with the intention of remodeling it and subsequently sell it.
Whether you are interested in buying, selling or trading, DJI's relationships and economies of scale, as well as our position as a respected aircraft dealer can benefit your transaction.