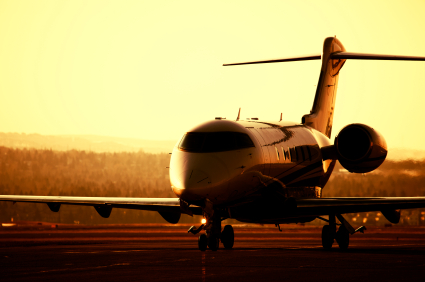 In my last blog article, I discussed the importance of confidence, decisiveness, and speed in the business turbine aircraft purchase process.  If you don't have a well-researched confidence in the aircraft market – what I like to call "market intelligence" –  you will lack what it takes to "pull the trigger" and engage an airplane at the right price.  The purchase opportunity to sell your aircraft will pass you by, and that could mean hundreds of thousands of dollars as well as hundreds of hours of wasted effort.
In the aircraft selling process, I can confidently say that confidence, decisiveness, and speed are equally as important.  You must react immediately to a prospective buyer's offer.  Not only must you react quickly, but you must react properly.  What does it mean to react properly?  You and your broker MUST know whether the offer is competitive.   To know  the offer is competitive, you must understand three things:
Current Market Offerings

:  How many other aircraft of the same make/model are for sale, and where are they priced?  What are asking prices and projected "strike prices?  What are the confidential or "off-market" aircraft priced at?  At DJI, we use our research process to capture all of this data.   And, don't underestimate the off-market airplanes for sale.  They represent a significant portion of the market, and they are often some of the better deals that drive the market pricing.  If a broker doesn't keep you informed of the

entire

market, they aren't giving you the real picture.  Without a good broker, you're "flying blind".
Recent Sales

: What have similar aircraft recently sold for?  In the real estate business, you would ask, what are the "comps"?  This data is very closely guarded by most buyers and sellers of recent transactions, and only a well-researched and well-connected broker can provide you with this data.  In many cases, recent selling prices tell the story much more clearly than an analysis of 35 different asking prices, 50% of which are probably over-inflated prices with unrealistic sellers.
Market Trend Analysis

: Where has the market been, and where is it going?  This is the most subjective part of market analysis, but it's also extremely important, because it gives you the ability to evaluate an incoming offer in the context of trends.  This is especially important when there is a lower than usual selling volume in a particular market.  You may not have recent selling prices due to inactivity, so you must evaluate an offer based on its larger historical context.  At DJI, we keep selling price histories over many years, so that we know where the market is cyclically.
Now that you retained an excellent broker like DJI, you can be armed with this information as offers come "flying" in, or come "trickling" in.  You can suggest counter offers with confidence and market reinforcement, instead of just countering $150,000 or $350,000 below your asking price like you've always done.  You can do this with speed so you can show the Buyer that you are earnest and educated in your efforts to sell your airplane.  Many buyers are attracted to Sellers who are knowledgeable and represented by firms like DJI.  Buyers assume that, if the seller takes that much care in pricing and marketing their airplane, then the same seller must take similarly excellent care of their aircraft maintenance.
So, remember, even in a down market,  corporate jet sellers who sell with confidence will always win the race.
Shawn Dinning, Director of Sales & Acquisitions
Mr. Dinning acquired his formal education at the United States Air Force Academy in Colorado Springs, Colorado, in the areas of Operations Research and Management Science and also holds a degree in Aeronautical Science from Embry-Riddle Aeronautical University. Mr. Dinning brings 16 years of aviation experience from a variety of aviation disciplines, including FAR 91, FAR 121, FAR 135, defense, and shared ownership sectors. A former full-time professional pilot, Mr. Dinning holds a current Airline Transport Pilot (ATP) certificate, and is type-rated in the Gulfstream V/G550/G500/G450/G400/G350/G300, Bombardier CRJ-200, and Citation 510 Mustang. He has logged over 5500 flight hours, with 3500 of those hours in corporate turbine aircraft. Mr. Dinning has been consulted in publications such as Business & Commercial Aviation on various issues related to turbine aircraft transactions.
Mr. Dinning brings to Dallas Jet International a rare and highly valuable skill set of operational and business acumen, and has become a leader in the professional marketing and procurement of corporate turbine aircraft all around the globe. He also specializes in aircraft mission analysis, aircraft valuation, and cash flow and operating cost analysis for private aircraft owners. Mr. Dinning has a track record of successful transactions that is well known amongst his clients and colleagues. His reputation for intelligent and meticulous management of aircraft transactions have made him one of the most respected aircraft brokers in the industry.