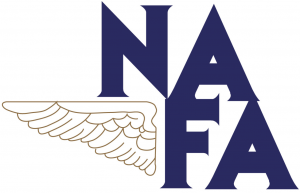 I just returned from  Fort Lauderdale, Florida, where DJI attended the annual National Aircraft Finance Association (NAFA) meeting and conference.  Here's what I observed this year.
As one might expect, the core attendance of this conference includes most of the major players in the aircraft finance arena.   Banks, capital companies, private equity firms, and finance brokers were all in strong attendance.   Some people asked me why an aircraft broker/dealer would go to a finance conference.  The answer is that the two specialties are highly reliant upon each other.  The availability and adaptability of aircraft lending makes such a significant impact on the transactions of which I am a part.  Part of the value that DJI adds to the transaction process for our clients that we understand the options and the constraints of the aircraft finance space, so we found this conference highly valuable to our organization and our clients.
Having said all of that, these were some of my impressions from the recent event:
Appetite to Lend Money: Despite the fact that most of DJI's transactions have had buyers who were paying cash, it was very evident to me that most of the aircraft lenders out there are looking for more business and looking to grow their portfolios.    This is good news for all involved in aviation.  As the supply of financing makes a comeback, aircraft prices will stabilize, and in certain markets, show signs of gradual increase.
Wide Scope of Lending Solutions:  While some lenders might suggest that they have a financing solution for almost everyone, one of the big themes of the conference was that, while no single lender can appeal to all aircraft buyers, there is enough variation between the focal points of the various lenders, that almost any reasonable financing need can be met.  In other words, whether your next planned transaction is a $50 million large cabin aircraft, or a $2 million turbo-prop finance lease, there are professionals in the lending space who focus on that area of aircraft finance and who want to earn your business, assuming that you are credit-worthy.  The one exception is that most lenders are still shying away from aircraft older than 25 years.
"Skin in the game" is essentially mandatory in this credit market.  In other words, most loan structures that lenders are comfortable with are going to require the borrower to advance 15% to 30% of the transaction value, and in some unique cases, 50%.  Keep in mind that back in 2007, some lenders were advancing 110% of the transaction value so that buyers could take the excess advance and apply it to aircraft improvements!
International Market: Most of the lenders are focused on the international marketplace and are vocal about the fact that the international marketplace is where much of the growth is going to happen in the business aircraft segment.  Here in the US, this is important to the sellers, as many of the future buyers on DJI's US listings are going to be from another country, and many of them are going to need financing to make the deal happen.  Brazil, China, India, and Russia are all showing signs of significant growth in their appetites for business aircraft.
Overall, the conference was an excellent event, and one which left the DJI team  cautiously optimistic.  If any of you out there have questions about financing as it relates to the purchase or sale of a business aircraft, please do not hesitate to call me.  I would enjoy the opportunity to chat with you.
Shawn Dinning, Director of Sales & Acquisitions
Mr. Dinning acquired his formal education at the United States Air Force Academy in Colorado Springs, Colorado, in the areas of Operations Research and Management Science and also holds a degree in Aeronautical Science from Embry-Riddle Aeronautical University. Mr. Dinning brings 16 years of aviation experience from a variety of aviation disciplines, including FAR 91, FAR 121, FAR 135, defense, and shared ownership sectors. A former full-time professional pilot, Mr. Dinning holds a current Airline Transport Pilot (ATP) certificate, and is type-rated in the Gulfstream V/G550/G500/G450/G400/G350/G300, Bombardier CRJ-200, and Citation 510 Mustang. He has logged over 5500 flight hours, with 3500 of those hours in corporate turbine aircraft. Mr. Dinning has been consulted in publications such as Business & Commercial Aviation on various issues related to turbine aircraft transactions.
Mr. Dinning brings to Dallas Jet International a rare and highly valuable skill set of operational and business acumen, and has become a leader in the professional marketing and procurement of corporate turbine aircraft all around the globe. He also specializes in aircraft mission analysis, aircraft valuation, and cash flow and operating cost analysis for private aircraft owners. Mr. Dinning has a track record of successful transactions that is well known amongst his clients and colleagues. His reputation for intelligent and meticulous management of aircraft transactions have made him one of the most respected aircraft brokers in the industry.